A few weeks ago I was producing a new single for the Red Hot Chilli Pipers' - 343 The Fallen.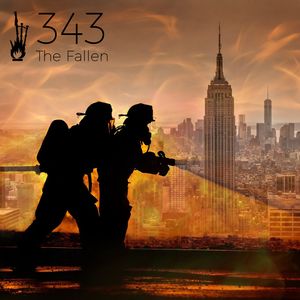 15 years since the terrorist atrocities which took place in New York and beyond on September 11th 2001, recently retired Scottish Fireman and Red Hot Chilli Piper, Willie Armstrong has got together with Fire Department of NewYork (FDNY) Pipe Major Jimmy Lee to record a special track composed to remember the 343 Firefighters that lost their lives when the twin towers fell on that fateful day.  
I have many friends who are firefighters, I've played in bands with them and had sessions in pubs with them - I have no words to show the respect I have for their bravery, dedication and selflessness so I was glad to be able to show it through music. 
Willie Armstrong and Jimmy Lee have been firm friends since Jimmy invited The Red Hot Chilli Pipers over to New York in 2007 to do a fundraising concert for the families of the victims from the Fire Department of New York.  
When Willie heard the tune 'The Fallen' composed by Pipe Major RS MacDonald to honour the FDNY Firefighters lost at 9/11 he was so moved he knew he had to do something special with it. 
Willie gathered a few of his fellow Red Hot Chilli Pipers and, along with Jimmy and pipers from New York, they recorded the track. They also designed and filmed an emotional video which accompanies the track and honours the sacrifice that Firefighters make on both sides of the pond. 
I was lucky enough to have the full creative control of the single in terms of arrangement, instrumentation and sound.   At the start of the project, I blocked out a few days to stay in Carradale and start demoing my ideas for the structure of the track and the sound.  I'm a terrible piano player and singer but I had ideas in my head that I wanted to get out and be played by professionals so I recorded them and sent them on to be interpreted and improved on!  The whole thing came about, for me, when I was in the airport with Red Hot Chilli Piper director Willie Armstrong - it was just a coincidence we were on the same delayed flight to Toronto (drunk pilots!) - we got chatting about how to make something really special.  I began thinking about what sort of sound we'd want.  I thought it had to be dramatic.  Willie kept using words like "epic" and "hollywood" so I though we would need to find a way of involving a string orchestra.  We needed to use a pipe band, an ensemble of pipers who have player or currently do play with the Chilli Pipers.  I thought it would be nice to include some samples from the streets of New York so we got them sent over - genuine from NY recorded the day before we recording the single. 
As soon as an idea gets into my head, I start writing.  I had some lines in my head for the strings, and the vocal part and put it all together roughly.  Seonaid Aitken was the string arranger, who I worked with before, she's invaluable - she makes sense of some real rough ideas I send her and she sends the back fully formed arrangements and fills in some of the massive gaps that I leave.  I use two pieces of software - Logic, for the ideas sessions and then onto Sibelius to score them more clearly and get a more solid structure.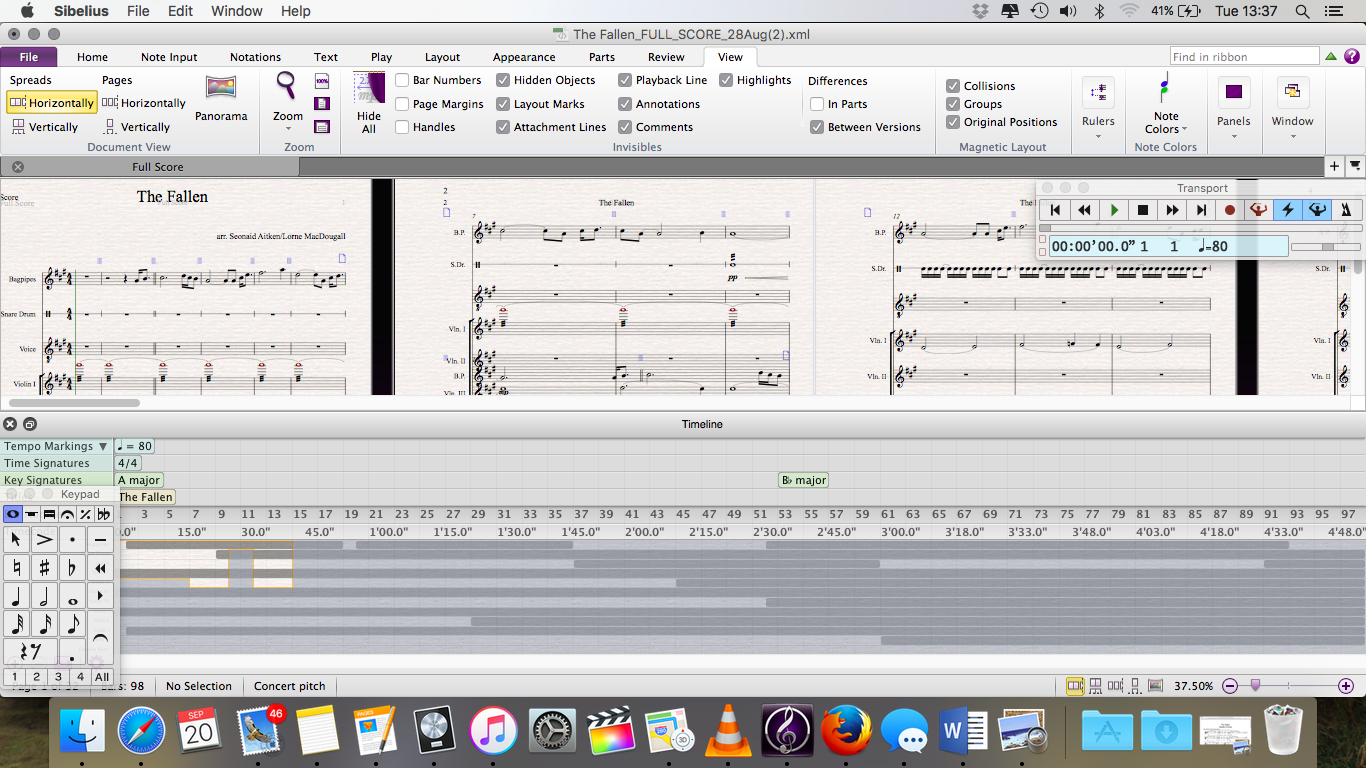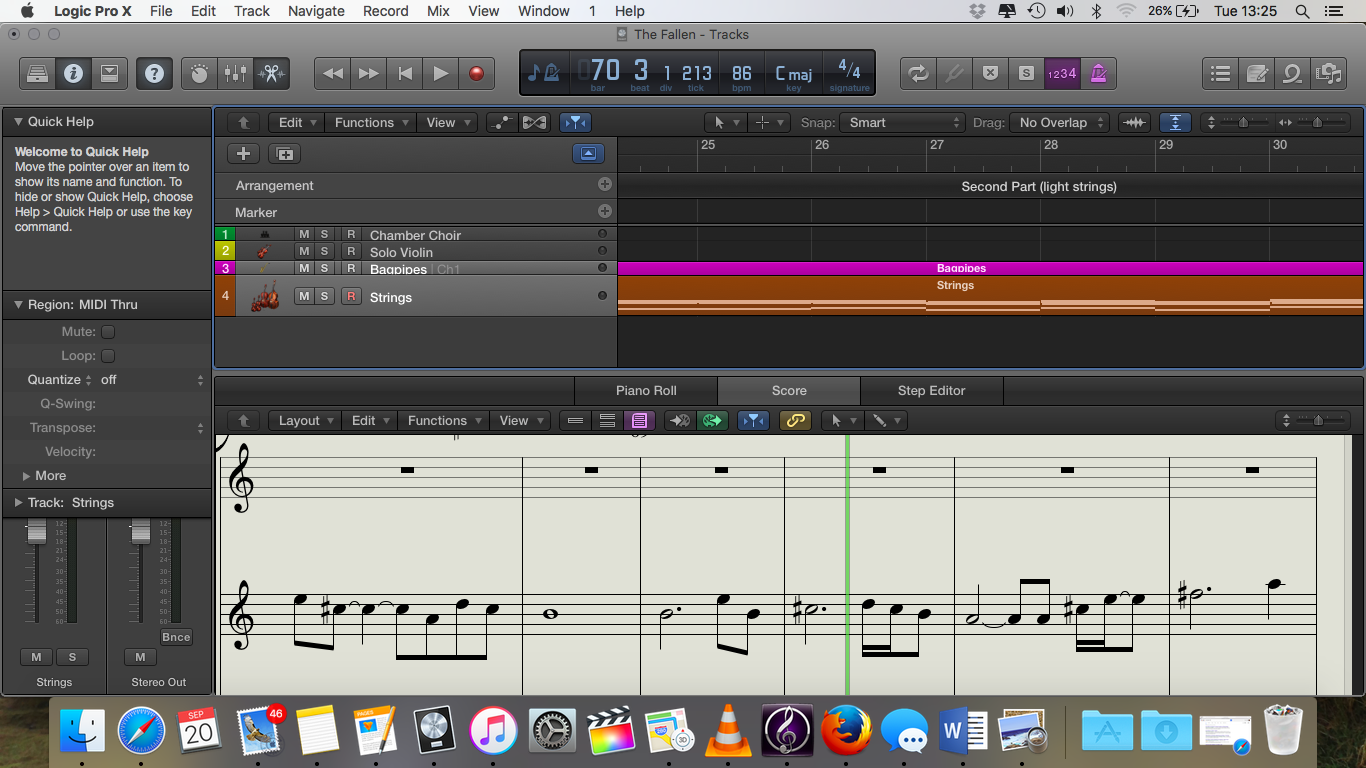 The tone of any piece is where I try to start - this couldn't just be a sad piece, it also had to be strong, proud and uplifting.  It's always tough to keep a piece of music like this interesting for over 5 minutes but with a few wee techniques I think we managed it.  It's a strange thing recording, a few things happened by accident.  The pipers' were supposed to sing the vocal part and it was never supposed to be so angelic but we ran out of time - about 8 hours before the next session I put a post on Facebook to see if anyone wanted to help out and I ended up with two of the best voices in Gaelic music - Rachel Walker and Darren MacLean - as well as Seonaid taking a break from the strings and adding to the beauty!   

It was also surreal to be conducting the group of pipers - which included two of my all time heroes; the composer, RS MacDonald, and also Robert Mathieson - one of the most successful Pipe Majors of recent times.   A bit comic having to tell him to get back into rank when he wandered off to fine tune!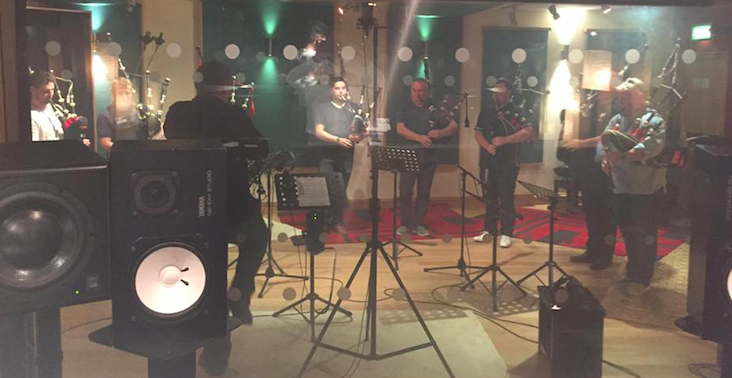 Chilli Pipers' piano player Gary O'Hagan added an extra layer of class to it with his beautiful piano lines and playing and the bands' snare drummer Grant Cassidy added the military beat of the snare drum.  I forgot to send him any reference and what was recorded was slightly different to what I had in mind, but it worked better and gave it more light and shade. 
There were times when I thought maybe I got the whole thing wrong - theres always doubt.  Even down to things like the tempo of the tune, a couple of beats per minute can make a big difference to the emotional impact so it's been massively reassuring to see all the comments on the video and I thank every single one of you who player a note, contributed to the arrangement or moved a fader.  And of course, to everyone who's bough the single so far. 
Thanks to everyone involved we managed to get up to No 84 in the UK singles chart, and No 2 in the UK Rock chart!  The videos been viewed by more than 1.5 million people - thank you all so much!  I don't think this is the last we've heard of this either… :)